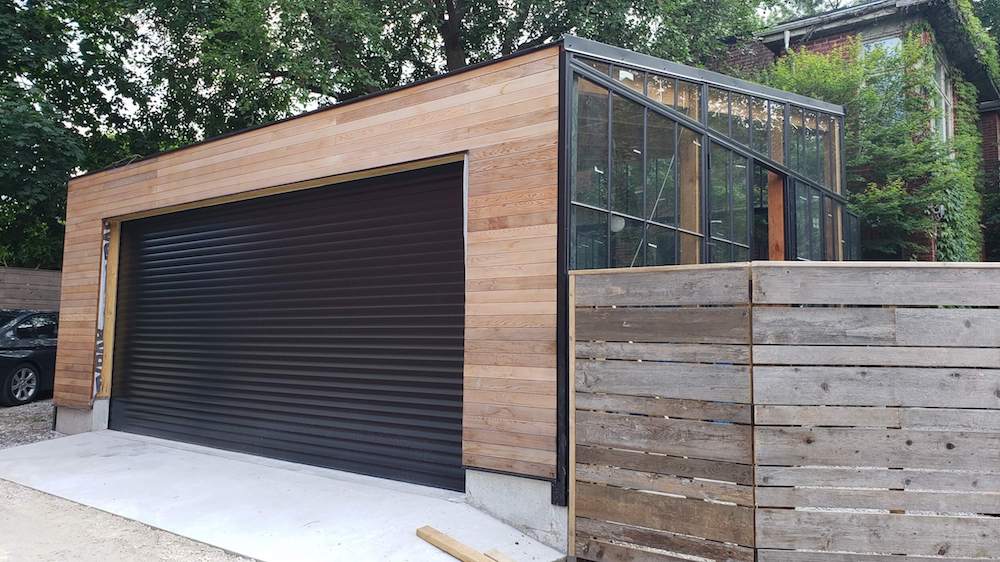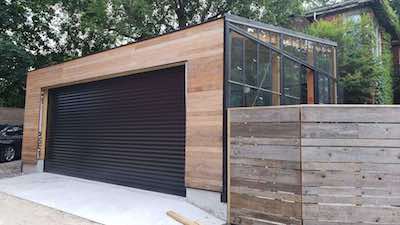 Roll up doors (aka security shutters) are a growing trend for homeowners seeking to blend a modern aesthetic with enhanced security and insulation for their garage or living space.  Constructed with aluminum outer layers and an insulated inner layer, rolling doors for the garage or shed send a clear message to ward off any would-be intruders.  
The simple roll-up, folding design of security shutters provides greater usage of interior space than the traditional, folding overhead garage door.  The entire door is furled into a compact box that rests just above the door, instead of a bulky door that takes up space close to the interior roof.
We have installed custom roll-up doors and shutters for garages, workshops, cottages, storage facilities, business storefronts, backyard cabanas and even home theatres!
For traditional garage doors and custom builds check out our Wood Garage Doors and Glass Garage Doors.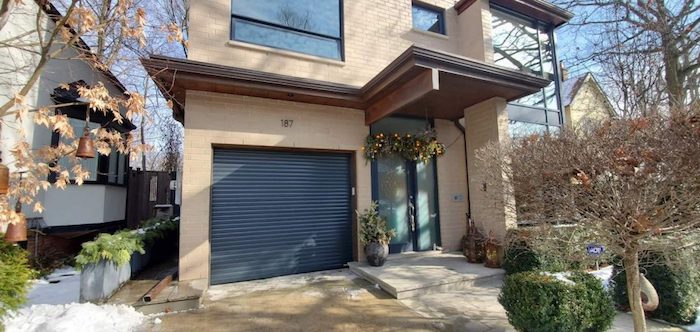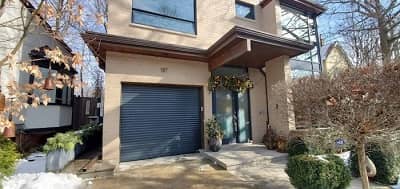 Residential Roll Up Doors
With more homeowners seeking to use their garage space as a functional home office or gym, there has been an increased interest in security and theft prevention for the garage.  A growing problem of theft of catalytic converters and luxury automobiles in the GTA has added urgency to this trend.
Our made-to-order roll-up garage doors and roll-up shed doors provide a significantly higher level of security than traditional overhead garage doors.  Every rolling door that we design and install acts to secure your home against theft and break-ins.
A higher level of security-minded design:
Single metal plane with strong locking mechanism.

Non-hinged design with bolt-lock or mechanical lock means far fewer points for intruders to attempt break-ins - compared to older model garage doors

Interlocking steel panels & fastened seal with the garage floor.

The strong metal panels meet flush with the floor and simply won't budge when sealed and locked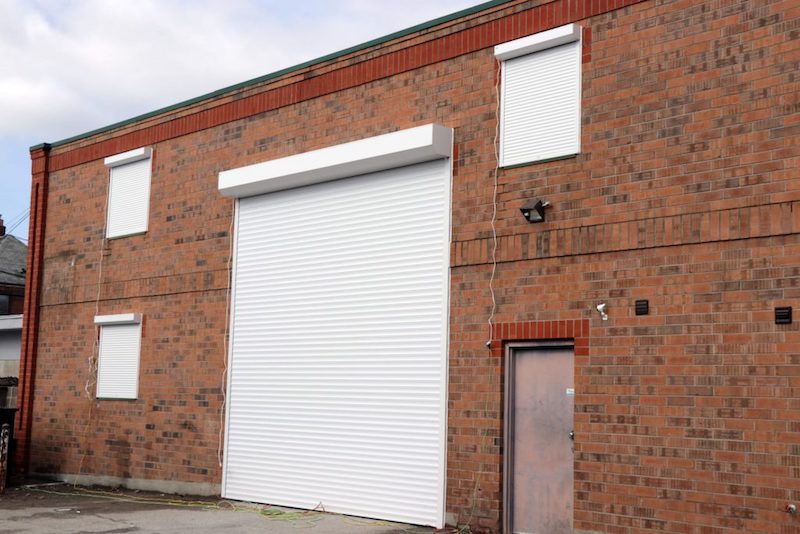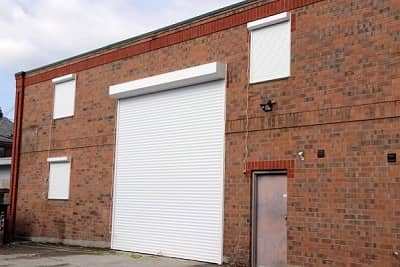 We have been installing commercial roll-up doors for storefronts, workshops and storage lockers for over 20 years.  It is in the commercial space that security shutters were first used as a means to protect valuable assets like jewelry, automobiles and cash.
Rolling doors for business are also found at the shipping and receiving of large retailers and distribution warehouses.  We have been working with our clients to design and install both small custom-fit roll-up doors as well as 20 foot high builds for 16-wheel trucks to enter.
Whether your business is looking to protect the front desk/kiosk where goods are transacted, or in need of a large-scale garage door for your warehouse or shipping bay - our security-minded consultants are ready to build a solution for you.
Contact us today and we will work to increase your business going forward.  Lower insurance rates are just one of the tangible benefits of our roll-up doors!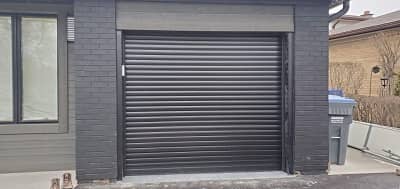 For the majority of homes, the garage is a significant source of thermal inefficiency and increased energy costs.  This is true during both the winter and summer months in Canada as we use both central heating and air conditioning, respectively.  The garage shares so many common walls with the living area of the home that maintaining the indoor temperature of the house is a constant challenge.
In addition, cars, motorcycles and stored valuables can sustain damage from being kept in freezing temperatures for too long.
An insulated roll up garage door can dramatically improve the thermal efficiency of your garage - helping to maintain the temperature of your home and protect items in the garage.
All of our made-to-order rolling doors are constructed with two layers of steel with an interior of non-CFC foam for designed for temperature regulation.  We can customize the amount of foam based on your needs.  More foam means not just better temperature regulation but greater resistance against outside damage as well (for example windy gusts moving debris).
Most importantly, keeping your house cool in summer and warm in the winter will take pressure off your thermostat and energy bill.
For more info on how insulated roll up garage doors can help to save you energy costs while protecting your garage and home - get in touch with one of our mobile team managers at Garage Life today! We also sell traditional overhead insulated garage doors.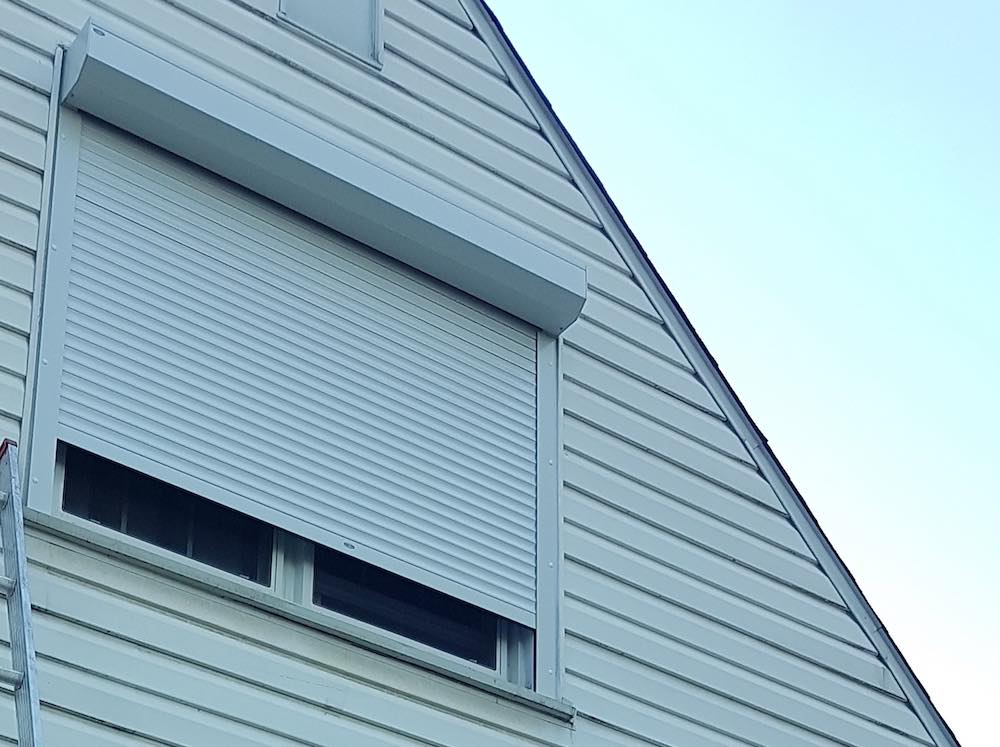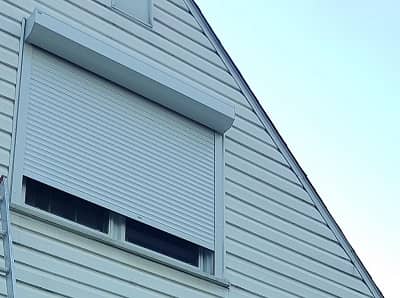 If security is a concern where your home or business is located, then protecting the windows could be the right decision for you.  However, iron bars on the windows can look a bit extreme to those inside and outside the house.
The same roll-up metal shutters that we install for garages and storefronts can also be applied to guard off windows - either as security from intruders or as protection from mother nature's elements.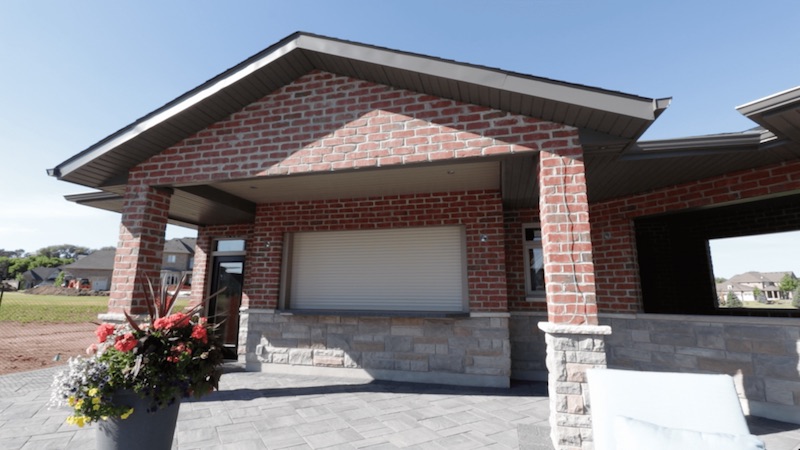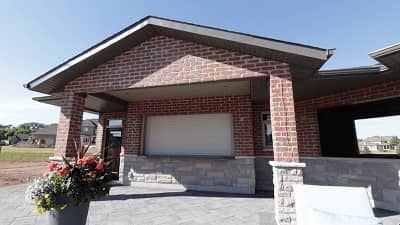 Protecting your windows with outdoor window shutters provides extra benefits that scary iron bars cannot:
Our metal blinds will roll up either manually or mechanically into a compact metal box - giving you the option to lock down or not.

Our outdoor roller blinds are insulated - meaning better thermal regulation for your home.

Outdoor window shutters will fully protect your windows.
Send us a message and we'll get right back to you!