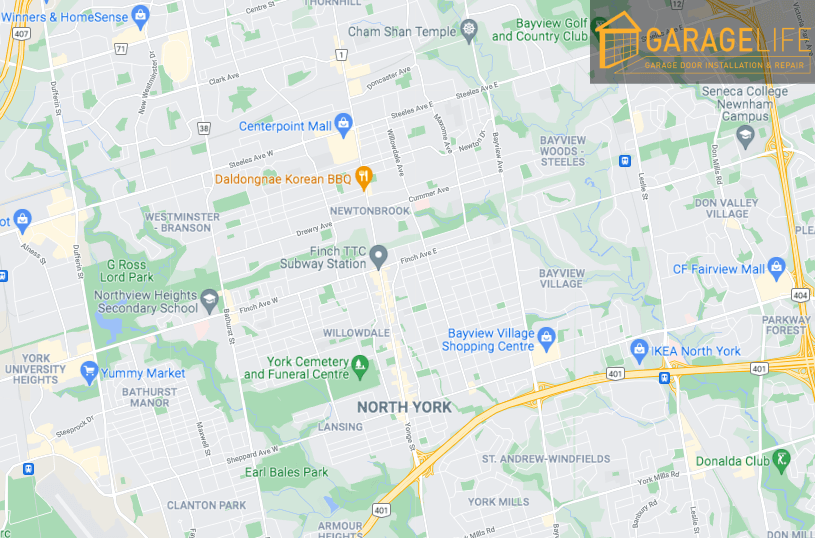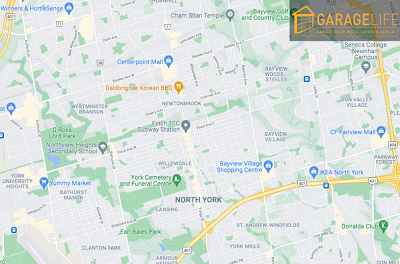 Garage Door Repair North York
At Garage Life our team of mobile technicians is rolling throughout the GTA 7 days a week.  We operate a repair centre out of North York and are ready to visit neighbourhoods like Downsview, Yorkdale and York Mills on short notice. 
We are proud to have been serving the community for over 20 years, helping both homeowners and businesses to solve their garage door repair related problems.  For garage door repair north york we can also deliver emergency garage door repair for the following components:
Garage door spring
Garage door opener
Garage door tracks
Garage door rollers
Garage door hinges
Garage door locks


Garage Door Spring Repair
Does your garage door have any of the following problems?
Garage door is not opening or closing all the way

When closing, the garage door slams down with force on the ground

The spring is showing signs of buckling and corrosion i.e. rust
Garage door springs should last for about 10,000 cycles but they are subject to wear and tear.  To ensure many years of service from your garage door spring it should be lubricated on a seasonal basis.
All garage door springs must be either repaired or replaced eventually.  We have over 20 years experience working with all different types of garage door springs and can repair or replace this component quickly and at low cost.
WARNING:  The garage door spring uses stored potential energy to lift the almost 100 pound weight of your garage door.  There is an incredible amount of force stored in the spring so DO NOT attempt any DIY work on this component without first calling a trained technician.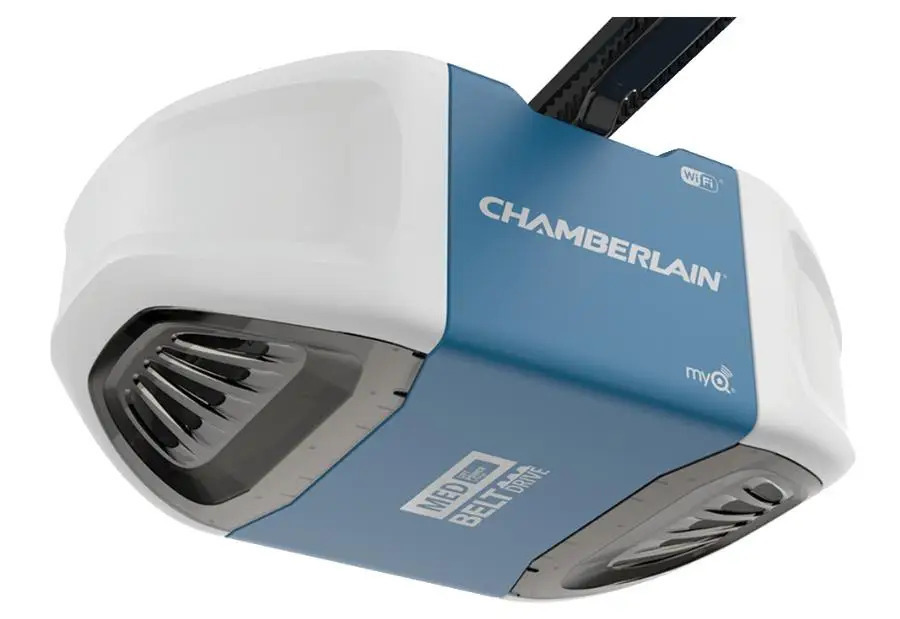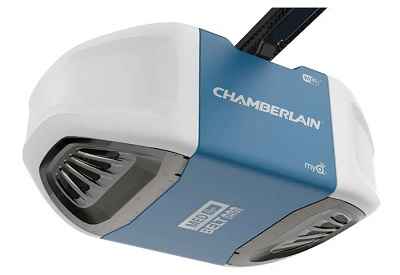 Garage Door Opener Repair
Another common component that we get called out to repair is the garage door opener.  Your garage door opener aids the garage door spring by providing the kickstart that the spring needs to start lifting the door.  It also helps control the rate at which the spring either coils or uncoils.  The opener and spring work together as a larger system to move the heavy weight of the door.
For this reason any issue that you suspect might be related to the garage door opener should be inspected as soon as possible by a qualified technician.  When the garage door opener is not working properly, this means that other parts of the garage door system are taking on unnecessary strain.  This will end up causing damage to the garage door tracks, hinges, rollers and possibly the garage door spring as well.
We carry garage door openers and components from the leading brands:
Chamberlain
Liftmaster
Craftsman
Genie
Garaga
Skylink
Our 20 years of experience in this field means we can quickly diagnose mechanical problems inside the garage door opener.  In many cases we can source and replace parts of the opener allowing us to repair instead of an outright replacement.  A quick visit from us can help to save you hundreds of dollars in replacement and installation costs!
Emergency Garage Door Repair North York
We maintain a service garage out of North York so we can be ready on a moment's notice to send out a technician to your home or business.  Our experienced mobile manager can even help you diagnose your problem over the phone and check our inventory to see if we have components and replacement parts ready to deliver right away.
We also inspect, repair and replace:
Roll up garage doors
Garage heaters
Garage cement floors
Garage epoxy floors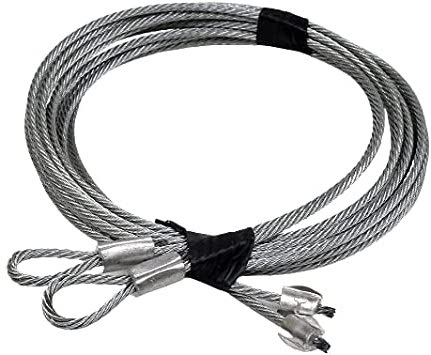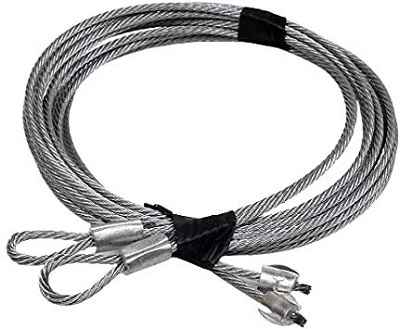 Garage Door Cable Replacement
Garage door cables should be inspected on a seasonal basis.  If there are any visible signs of deterioration (such as snapping and fraying) this is a problem that should receive immediate attention.  Garage door cables are responsible for lifting 100 pounds or more up over yourself and/or your car.  For this reason garage door cable replacement is important for your own safety and that of your household.
There are common reasons a garage door cable is not operating properly:
Deterioration over years of use

Incorrect winding causing damage to the cable

Wear and tear to the pulleys that lift the cable
If you are experiencing problems with your garage door cables then get in touch with one of our mobile managers today.  This is especially urgent if there are visible signs of fraying or snapping to the cable.  It is important to discuss garage door cable replacement with our manager and they will send a technician to inspect the issue ASAP.
At Garage Life we have been delivering garage services for over 15 years. Get in touch with our design team today to learn about epoxy garage floors and garage heaters.
Send us a message and we'll get right back to you!