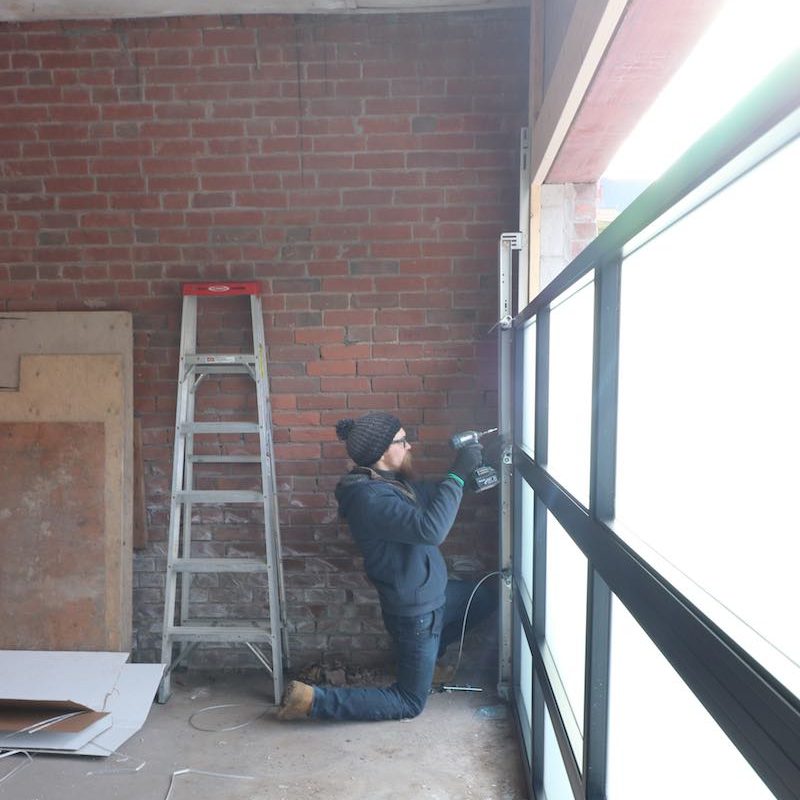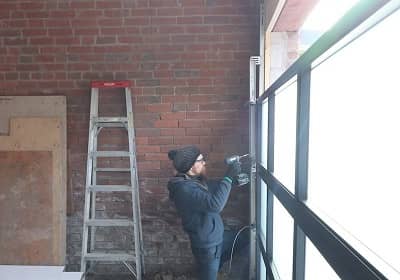 Garage Door Repair Toronto
Serving homeowners and businesses throughout the GTA - we are the mobile repair team on the move in your area right now!  With 20+ years of experience delivering overhead door repair services - we can state with confidence that we have seen every problem and issue related to garages and garage doors.
If you are experiencing issues with any part of your garage door assembly: the garage door, garage door opener, the tracks, hinges, rollers -- we urgently recommend that you contact our mobile management team ASAP.  
The different components of the garage door assembly come together to create a machine that moves over 100 pounds every time your garage door opens and closes.  Issues with any component must be addressed before undue stress affects different parts of the assembly.
Take action today! Get in touch with us via phone or email.
We are across the GTA but our home garage is in Etobicoke.  If you are based in the west-end and have an urgent issue visit Garage Door Repair Etobicoke
For new garage doors and custom builds: see Garage Door Installation and Roll Up Garage Doors.
Garage Door Spring Repair
The torsion spring is the most critical component of the garage door mechanism.  As the garage door closes and the spring is compressed - an incredible amount of potential energy becomes stored via the tension in the spring.  When the garage door opener is activated and the overhead door begins to open - the spring slowly releases this energy and does the bulk of the work in lifting the garage door.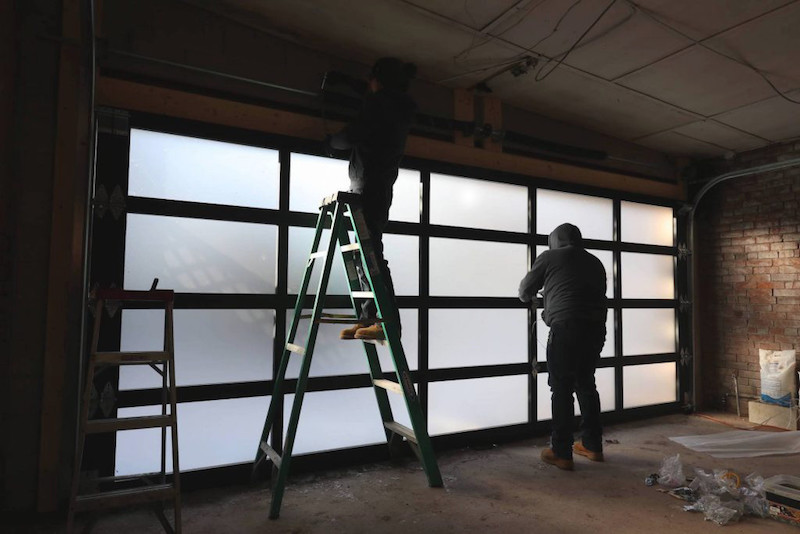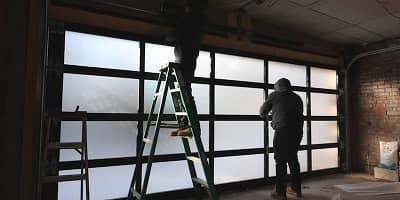 Broken Garage Door Spring?
WARNING: Because of the amount of force compressed into the spring, the risk of injury is extremely high for any DIY work.  Do not attempt to repair or replace this part without first speaking to a trained technician.
To be safe and not sorry - most people are better calling an experienced and trained technician.  Call or email or mobile management team today and allow us to fix or replace your garage door spring ASAP.
All the heavy lifting a garage door torsion springs do means they are subject to wear and tear over the course of several years.  Every garage door spring has a natural life span averaging around 10 years or 10,000 cycles.  Wear and tear will become a more critical issue if the spring hasn't been properly lubricated on a seasonal basis.
Before making the decision whether to repair or replace your broken garage door spring - make an appointment with one of our trained garage door specialists.  Over our two decades in business, we have inspected thousands of garage door torsion springs so we can diagnose your problem quickly and accurately.
In many cases, all that's required is better seasonal maintenance and lubrication.  Make the call today before making the more costly decision to replace the garage spring.
Garage Door Spring Replacement Cost
Because the garage door spring is one of the most commonly repaired and replaced components of the overhead door, we are able to give you an instant quote over the phone or email once we learn about your issue.
Our work comes with a 1-year warranty and we use only the best manufacturers' materials.
Get in touch now and receive an estimate for garage door spring replacement cost.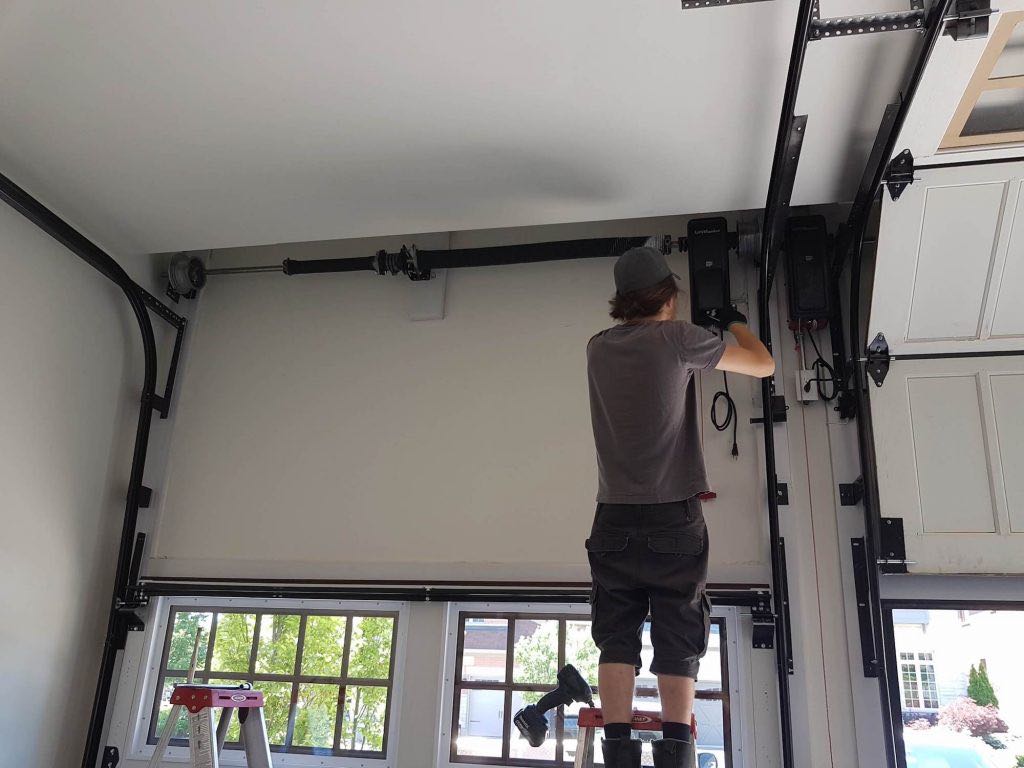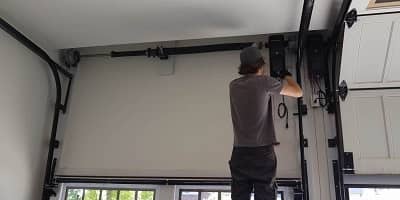 Garage Door Opener Repair
Are you experiencing the frustration that comes with pushing the button on your garage door opener and nothing happens?  Or is your opener showing obvious signs of strain and overwork - either moving slowly or making unpleasant noises?
An automatic/mechanical garage door opener works to pull open the garage door - alongside the garage door torsion spring - starting the process of lifting the heavy load of the garage door.
Like every part of the garage door assembly, problems with the opener require immediate inspection from an experienced technician.  When individual components of the opener are not working together in unison, the entire mechanical opener comes under strain which begins damaging other parts of the machine and eventually the entire garage door system.
Our garage door specialists will inspect your garage door opener and diagnose the problem.  In many cases, we can replace or fix an individual part which could be cheaper than opting to purchase a new garage door opener.
We have experience inspecting and fixing the inside parts of a garage door opener.
nylon gear
sprockets
chains
safety eyes (stops the garage doors closing on objects underneath)
Be in touch with our mobile management team today!  A quick visit from us could save you hundreds in garage door opener replacement costs.
Garage Door Opener Replacement
At Garage Life we have one of the best networks for supply and distribution of new garage door openers in Canada.  Our preferred status with distributors means we can offer you discounts on garage door openers vs the retail price at the big-box stores.  Skipping the middleman means big savings for you!
We carry the following brands:
Genie
Skylink
Chamberlain
Sommer
Liftmaster
Craftsman
Wayne Dalton
Linear
Stanley
Guardian
At Garage Life we have been repairing and installing garage doors for over 15 years.  Get in touch with our mobile management team today to make an appointment for repair.
We also specialize in Epoxy Garage Floors and Garage Heaters for re-designing your garage's interior space.
Send us a message and we'll get right back to you!